2019 Junior Golf Programs
Junior Clinic:
July 17, 18, and 19th
(3-5) yr old  –  9am – 9:45am
(6 – 9) yr old –  10:30 – 11:15
(10 – 14) yr old  –  12 – 12:45pm
$20 / session
$50 / all three days
*Space is limited in each session for the safety of the children and to keep an appropriate student to teacher ratio*
These three day clinics are open for any junior golfer that wants to be introduced to the game of golf. The clinics will focus on putting, chipping, full swing, rules of golf, and course etiquette in a FUN and SAFE environment.
Individual Lessons available by appointment.
Junior 1/2 hour lesson – $25
To sign up or for more information call Shawn at 859.354.5790
or e-mail scornetet@alltech.com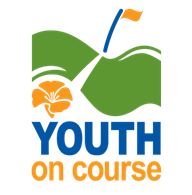 Connemara is very proud to announce that we have partnered with the Youth on Course initiative!  Youth on Course is a nationwide program designed to allow kids ages 5-18 an opportunity to play golf for $5 or less. This foundation also funds junior caddie programs, paid high school internships, as well as college scholarships.
We at Connemara offer a $5 rate for any junior who is an active member with the Youth on Course initiative.